Last Updated : Jul 27, 2020 05:14 PM IST | Source: Moneycontrol.com
Tech Mahindra said active clients increased by 8 percent sequentially to 981 but the headcount declined by 1,820 1,23,416 during the June quarter.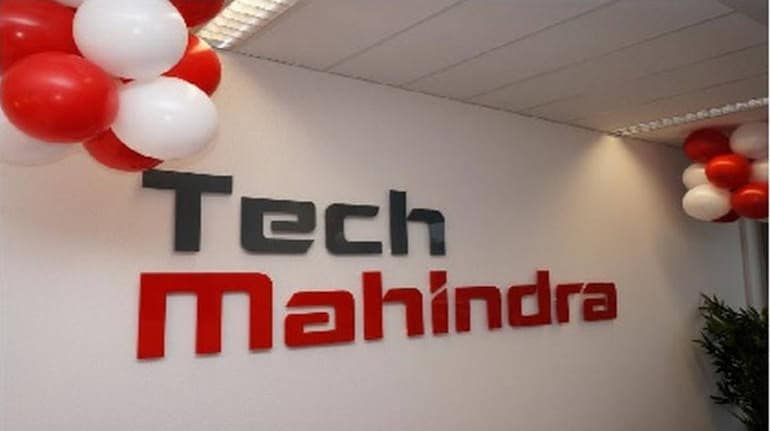 IT services company Tech Mahindra's consolidated net profit increased by 20.9 percent sequentially to Rs 972.3 crore in June quarter 2020, aided by higher other income and low base in the previous quarter, beating CNBC-TV18 analyst poll estimates of Rs 736 crore.
The firm reported an impairment of goodwill and non-current assets at Rs 217.5 crore, while other income grew by 45.9 percent to Rs 416.1 crore QoQ during Q1FY21.
Consolidated revenue from operations fell 4 percent QoQ to Rs 9,106.3 crore and dollar revenue dropped 6.7 percent to $1,207.5 million hit by COVID-19-led lockdown, but was ahead of CNBC-TV18 poll estimates of Rs 8,941 crore and $1,182.5 crore. respectively.
Tech Mahindra in its BSE filing on July 27 said active clients increased by 8 percent sequentially to 981 in the June quarter but the headcount declined by 1,820 QoQ to 1,23,416.
At the operating level, its earnings before interest and tax (EBIT) declined 3.4 percent quarter-on-quarter to Rs 917.3 crore, but margin grew by 10 bps to 10.1 percent on lower other expenses, which both came in ahead of analysts' expectations of Rs 792 crore and 8.9 percent, respectively.
"Despite demand uncertainty and volume reduction, we have been able to demonstrate operational resilience through cost optimization. Cash conversion has been strong, while we aim to improve profitability margins as demand normalizes," Chief Financial Officer Manoj Bhat said.
First Published on Jul 27, 2020 05:14 pm