By: Express Web Desk | New Delhi |

Updated: June 28, 2020 9:01:33 pm
As the coronavirus cases continue to rise rapidly the key focus areas would include strict containment measures, surveillance, testing and predicting emerging hotspots. (Express Photo by Amit Mehra)
With a record spike of nearly 20,000 cases in a day, India's COVID-19 tally mounted to 5,28,859 on Sunday and the death toll rose to 16,095, while Madhya Pradesh and Uttar Pradesh announced a door-to-door survey joining several states and UTs which have opted for the exercise in their efforts to check the surge.
The Centre noted that recoveries exceeded active COVID cases by over one lakh, stressing that "proactive steps" taken by it along with the states and union territories are showing "encouraging results". The number of active cases stands at 2,03,051, while 3,09,712 people have recovered and one patient has migrated, according to the updated data. A total of 3,09,712 patients have been cured of COVID-19 so far with 13,832 patients having recovered in the last 24 hours, it said. "The recovery rate is 58.56 per cent amongst COVID-19 patients," the ministry said. Follow coronavirus LIVE UPDATES
Maharashtra tops the tally with 7,273 deaths, followed by Delhi with 2,558 deaths. Eight states — Maharashtra, Tamil Nadu, Delhi, Telangana, Gujarat, Uttar Pradesh, Andhra Pradesh and West Bengal — contribute 85.5% of the active caseload and 87% of the total deaths in India, Group of Ministers (GoM) meeting held yesterday highlighted.
As the coronavirus cases continue to rise rapidly, the key focus areas would include strict containment measures, surveillance, testing and predicting emerging hot spots. The government also plans to closely monitor patients with comorbidities and the elderly population.
Meanwhile, Prime Minister Narendra Modi, in his monthly radio programme Mann Ki Baat, said: "there could be any number of challenges but our history shows that we have always overcome them".
Here are the top developments from across the country
No storm can continue forever, says Vice President Venkaiah Naidu
Asserting that the coronavirus pandemic cannot continue forever, Vice President M Venkaiah Naidu on Sunday urge people to take all precautions to keep the virus away as the country lifts the nationwide lockdown. In a Facebook post, he appealed to the citizens of India to stay calm and have a firm belief that "no storm can continue forever."
Maharashtra tops the tally with respect to cases as well as deaths, with 7,273 fatalities and 1,59,133 infections.
Maharashtra Chief Minister Uddhav Thackeray Sunday said the battle against coronavirus cannot be left halfway and urged the people of the state to follow rules and ensure the lockdown was not re-imposed. However, Thackeray made it clear that the lockdown curbs in the state would continue beyond June 30.
In an address to the state, Thackeray said, "Will lockdown be lifted after June 30? The clear answer is no. We can not leave this war halfway in this final phase. The crisis is not over yet. I am sure that you will continue to co-operate with the government to ensure that the lockdown is not re-imposed."
Maharashtra tops the tally with respect to cases as well as deaths, with 7,273 fatalities and 1,59,133 infections.
Manipur Chief Minister N Biren Singh announced extension of the coronavirus-induced lockdown in his state for another 15 days, that is, from July 1 to July 15. However, Biren Singh said the state has also decided to allow operation of inter-district bus service from July 1 by strictly maintaining SOPs and guidelines issued by the government. No other public transport system will be allowed during this period, he added.
The CM also said the daily domestic flight service which was limited to only one flight a day would be increased to five from Monday. The total number of COVID-19 positive cases in the state is 1094, 432 cases have been discharged and at present, there are 660 active cases. The recovery rate is 39.56 %.
Decision on reimposing lockdown to be taken after monitoring situation for 2-3 days: Telangana CM
Chief Minister K Chandrashekhar Rao has decided to finalise the strategy to contain spread of Corona Virus in the GHMC jurisdiction in the next three to four days. He said a decision will also be taken on the proposals that lockdown should be re-imposed under the GHMC limits for a few days. The CM said that there is no need to get anxious or entertain fear about the more number of positive cases in the city as the government had made all arrangments to offer proper treatment to all the needy. A high-level review meeting held at Pragathi Bhavan here on Sunday on containment of Corona Virus, treatment available for the Corona patients, strategy to be implemented in future and other related issues. Medical and Health Minister Sri Etela Rajender, Municipal Administration Minister K T Rama Rao, R&B Minister Sri Vemula Prashanth Reddy, Chief Secretary Sri Somesh Kumar, Medical and Health doctors participated in the meeting. The review was held on Corona virus spread, meausres taken to contain it. Minister Sri Rajender explained about the prevailing situation.
"Hyderabad is a metropolitan city in which one crore people live. It is but natural that like other cities in the country, the spread of Corona is also high in the city. People started moving around after the lock down is lifted. This led to the spread of the virus. In Chennai in Tamil Nadu, lock down was re-imposed to contain the spread. Other cities in the country are also thinking on these lines. Medical and Health department also made proposals that the re-imposition of lock down in Hyderabad is a good. But re-imposition of lock down will be a very major decision. Government machinery and people should be made ready for this. Especially the police department should be kept ready. Cabinet meeting should be convened. A decision on lock down should be taken by eliciting views from all the concerned. Let us examine the situation keenly for two to three days. If need be, Cabinet will be convened in three to four days to discuss proposals for the lockdown, alternatives and other related issues and a decision will be taken," CM Sri KCR said.
Thackeray requests senior doctors to shed fear of contracting disease and return to duties
Thackeray also requested the senior doctors to shed any fear of contracting the disease and return to their duties. He said that the state needs their experience now and assured that there is no shortage of PPEs.
'Mission Begin Again' might result in more cases, but the number of tests have also increased. 'Chase the Virus' strategy that was started in Mumbai will be implemented across the State.

— CMO Maharashtra (@CMOMaharashtra) June 28, 2020
After being closed for over 3 months due to the outbreak of the novel coronavirus (COVID-19) infection, shopping malls in Gurgaon and Faridabad have been permitted to reopen from July 1, with the Government of Haryana releasing a set of Standard Operating Procedures (SoPs) on Sunday that they have to follow.
The SOPs state that malls can operate between 9 am and 8 pm, but cinema halls, gaming arcades, and children's play areas inside them will remain closed for now. The SOPs are laid out for four "stakeholders", namely owners of the malls, visitors, shopkeepers, and food vendors, and municipalities.
All visitors, the directions read, will have to wear "face covers/masks" during their visit, ensure social distancing, and install and use Aarogya Setu App. In addition, they will be expected to follow "respiratory etiquettes".
According to the team, the project aims to develop an ELISA (Enzyme Linked Immunoassay) based diagnostic serological assay against COVID-19.  (Bing Guan/Bloomberg)
Home-based COVID-19 testing kits could soon be a reality with the Indian Institute of Technology (IIT) Delhi and the National Chemical Laboratory (NCL) Pune working on an alternative testing method which can not only be performed by individuals at home but will also deliver quick results.
The collaborative project with the NCL, which comes under the aegis of the Council of Scientific and Industrial Research (CSIR), has also received financial support from Microsoft India and is expected to be ready in a month's time.
According to the team, the project aims to develop an ELISA (Enzyme Linked Immunoassay) based diagnostic serological assay against COVID-19. If successful, it will create an economical, commercial process for manufacturing the antigens used in ELISA and home-based diagnostic kits to offer an effective, quick, robust and affordable diagnostic solution to manage the COVID-19 outbreak.
Mission Begin Again: Salons reopen in Mumbai after 3 months
With the further easing of coronavirus-induced curbs in Maharashtra, some salons opened in Mumbai on Sunday after a gap of three months while many remained closed due to lack of manpower. The parlours and salons falling under the COVID-19 containment zones did not open. Salon owners, who opened their shops for restartingbusiness, said they were adhering to the government's guidelines like checking temperatures of their customers, asking them to use hand sanitisers before entering the premises, and serving customers in small batches.
Some, however, complained of low turnout, saying people were scared of availing salon services. The Maharashtra government earlier said salons and beauty parlours will be allowed to reopen from Sunday with restricted entry and prior appointments for customers.
Number of containment zones now 417; nearly 2.45 lakh people screened so far
The number of coronavirus containment zones in the national capital have risen to 417 after remapping of such areas, officials said on Sunday. Around 2.45 lakh individuals have been screened to check the spread of coronavirus in Delhi.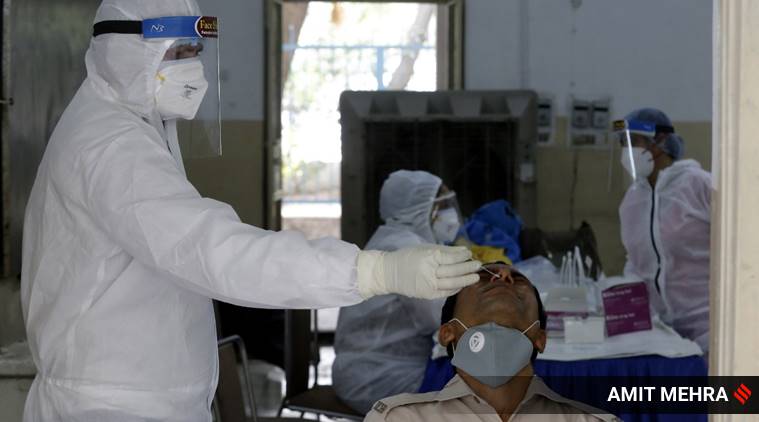 A medics collect samples for Covid-19 swab tests at a testing centre in a government school in New Delhi.
Before this, there were 280 containment zones in Delhi and the number is expected to rise as the state is yet to complete the task of redrawing such areas following the Centre's directions.
"We have screened around two lakh people for COVID-19 in house-to-house surveys being conducted across the city. Also, 45,000 people have been screened in COVID-19 containment zones," officials said, PTI reported.
Coronavirus in Assam surpass 7,000 infections, Guwahati lockdown from today
The lockdown in Guwahati will last till 6 pm on 12 July(File)
After 246 fresh cases were reported Saturday that included 31 police personnel, the total number of coronavirus cases in Assam crossed the 7,000 mark and the death toll rose to 10, Health Minister Himanta Biswa Sharma said.
Starting today from 7 pm, Assam's Kamrup Metropolitan district that includes Guwahati will be in lockdown till 12 July.
Read| Guwahati lockdown explained: Here are the guidelines till July 12
India's coronavirus fight people driven, says PM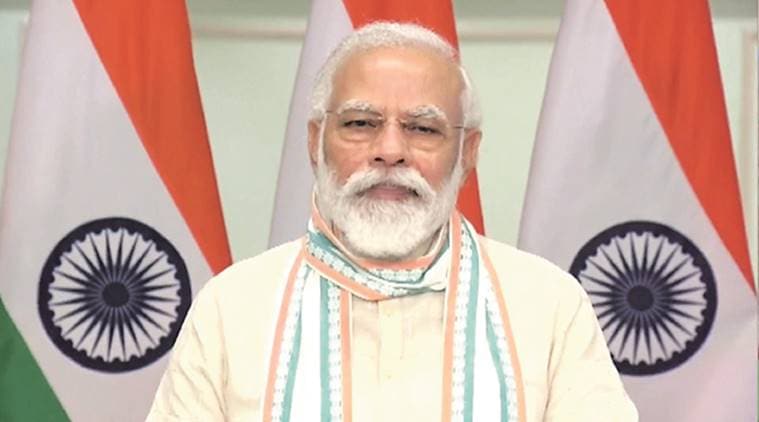 He also emphasised that rural India has been largely untouched by the pandemic and that "timely lockdown" resulted in reducing fatalities by thousands.
India's coronavirus fight against the pandemic is people driven and the implementation of the nationwide lockdown in its initial phase has resulted in the country's resilience against the virus, Prime Minister Narender Modi said Saturday.
Addressing the virtual meeting of the American Association of Physicians of Indian Origin (AAPI), he said: "As against the death rate of 350 individuals per million in the US and over 600 per million in European nations like the UK, Italy and Spain, the rate of fatalities in India is less than 12."
He also emphasised that rural India has been largely untouched by the pandemic and that "timely lockdown" resulted in reducing fatalities by thousands.
Delay in testing, data 'managing' led to spike in Chennai, Tamil Nadu
Tamil Nadu state health experts said that the state government did a few things wrong in controlling the coronavirus during its crucial state which has led to the current crisis.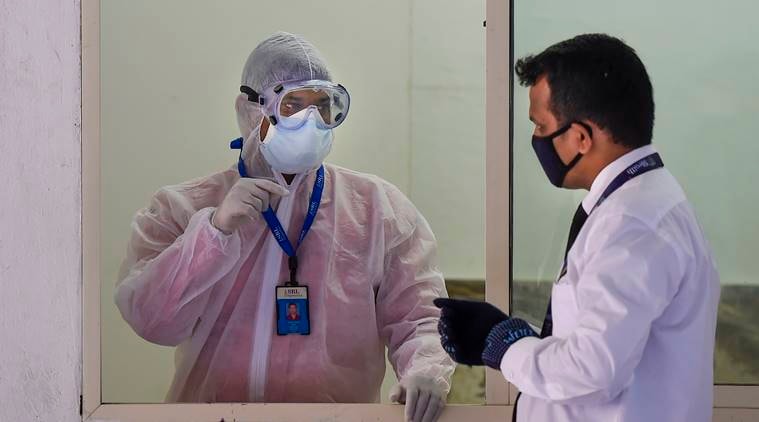 In the last week, testing has been scaled up in Tamil Nadu. (Representational)
"For a combination of reasons — political, wrong calculations, and lack of coordination between the Health Ministry and the Municipal Administration Ministry (which controls Chennai city corporation) — we delayed; waited until the second week of June to increase the testing rate,"a senior bureaucrat said.
The number of covid cases in the state jumped from 160 to 1,025 in almost a month's time from May to june.Chennai has 68 per cent of the state's total case load.
Kawasaki-like symptoms among young Covid cases in Mumbai
A number of young children who tested positive for the coronavirus in Mumbai have started showing symptoms similar to Kawasaki disease that causes inflammation in blood vessels. Such patients require intensive care of lungs, heart and other organs.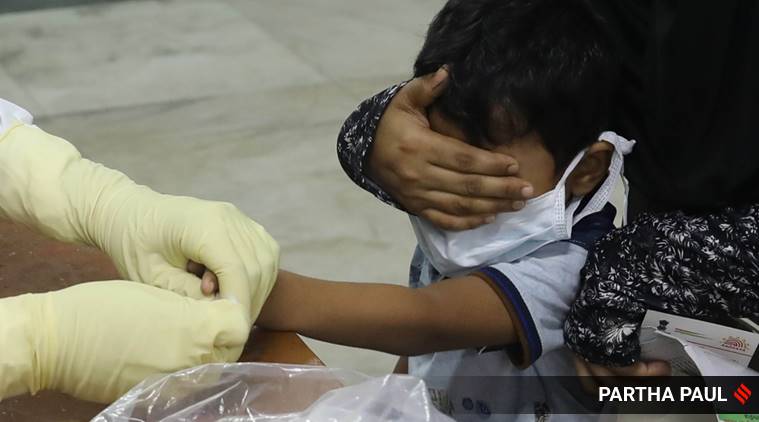 Of Maharashtra's 14,474 under-20 Covid-19 cases, 5,103 are under 10 years, and 9,371 between the ages of 11 and 20.
These patients are the first to showcase such symptoms in India. The US, UK, Spain, Italy and China have been reporting cases of children with Covid-19 showing Kawasaki-like symptoms since April.
Of Maharashtra's 14,474 under-20 Covid-19 cases, 5,103 are under 10 years, and 9,371 between the ages of 11 and 20.
Covid testing capacity to be increased to 20,000 per day by month-end, says Punjab PM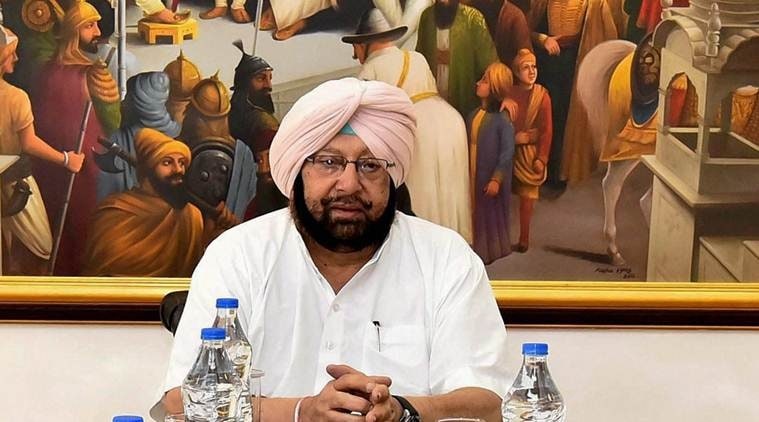 PM said "if we are able to control the pandemic then there would be no need for lockdown but if it goes out of control then we have no choice."
Emphasising that the state could not show any signs of laxity in dealing with the Covid-19 spread, Chief Minister Amarinder Singh said that testing in Punjab would go up to 20,000 a day by the end of this month.
He urged people to strictly adhere to social distancing norms and wear masks in public places. On the question of imposing another lockdown, PM said: "if we are able to control the pandemic then there would be no need for lockdown but if it goes out of control then we have no choice."
Bengal records over 500 cases for the second consecutive day
West Bengal recorded more than 500 Covid-19 cases for the second straight day as the case count increased to 16,711, while the toll rose by 13 to 629.
The districts of Kolkata, North 24 Parganas, and Howrah — the pandemic epicentre in the state — reported 70 per cent of the 521 new infections, and 11 of the deaths
The active caseload in the epicentre was 66 per cent of the statewide total of 5,293 on Saturday. The active infection count increased for the second straight day after six days of continuous decrease.
In Jharkhand, 48% of people didn't get full lockdown ration, report says
The free ration promised by the Jharkhand government during the lockdown wasn't received by 48% of the people, a report prepared by Jharkhand's Social Audit Unit, under the Rural Development Department has found out.
The report said that besides the Covid-19 pandemic, "hunger is a major community issue faced by migrant workers and other vulnerable communities". (File)
Out of 1,255 families only 1,086 families received some benefits, more than a third (34%) did not receive nutritional support. Out of 1,767 families eligible under the Mid-May Meal scheme, around 20 per cent did not get the benefits.
Former Gujarat CM Vaghela tests positive for Covid-19
Former Gujarat chief minister Shankersinh Vaghela has tested positive for the coronavirus and is currently in home isolation, his IT and media in-charge Parthesh Patel said. The seventy-nine-year-old will be seeking medical advice on Sunday morning before deciding to shift to a hospital.
📣 The Indian Express is now on Telegram. Click here to join our channel (@indianexpress) and stay updated with the latest headlines
For all the latest India News, download Indian Express App.
© IE Online Media Services Pvt Ltd